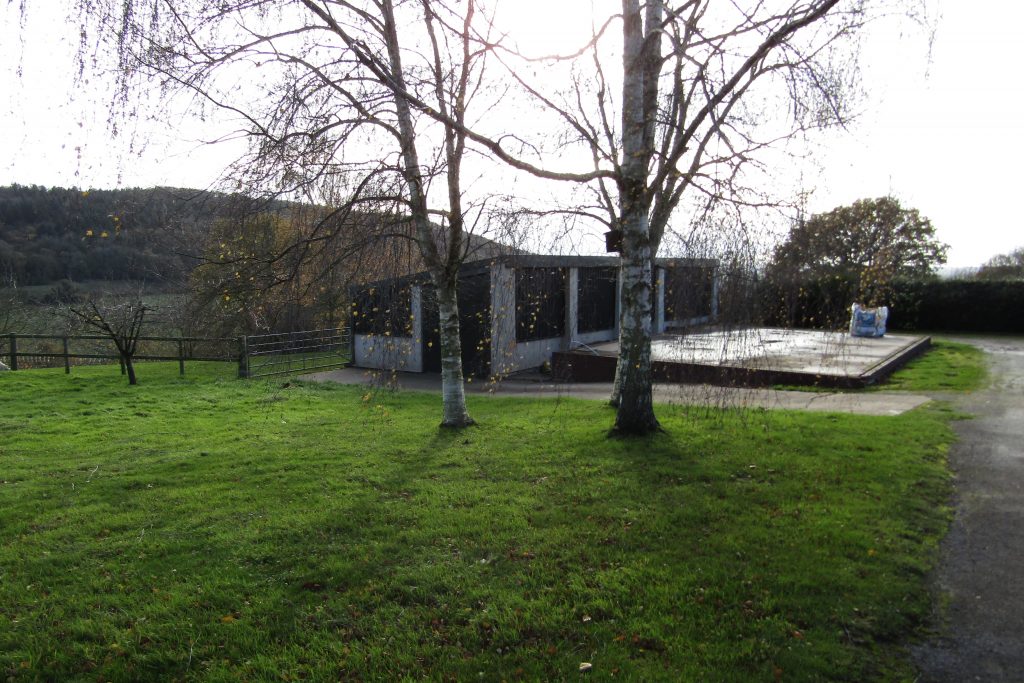 Two Recent Consents for New Dwellings, Wellington Heath nr. Ledbury
Wellington Heath
Initial pre-applications were made to the Local Planning Authority to determine what studies would be necessary to support any potential planning application. One study identified Landscaping elements and the need for a Contaminated Land Assessment on the basis that part of the site had previously been a sawmill.
As the site comprised a previously developed concrete base, surveys had to be made with regard to the footprint of the new dwelling to achieve the most advantageous aspect and to allow an elevation that did not detract from the existing dwelling on site. After further negotiations with the Local Planning Authority, planning consent was granted subject to conditions, all of which have now been discharged and the permission is extant.
A further permission was achieved for the same Landowner on a steep slope on the outskirts of the village. A cutaway split level proposal eventually found favour with Herefordshire Council after lengthy canvasing.
Plan of both Sites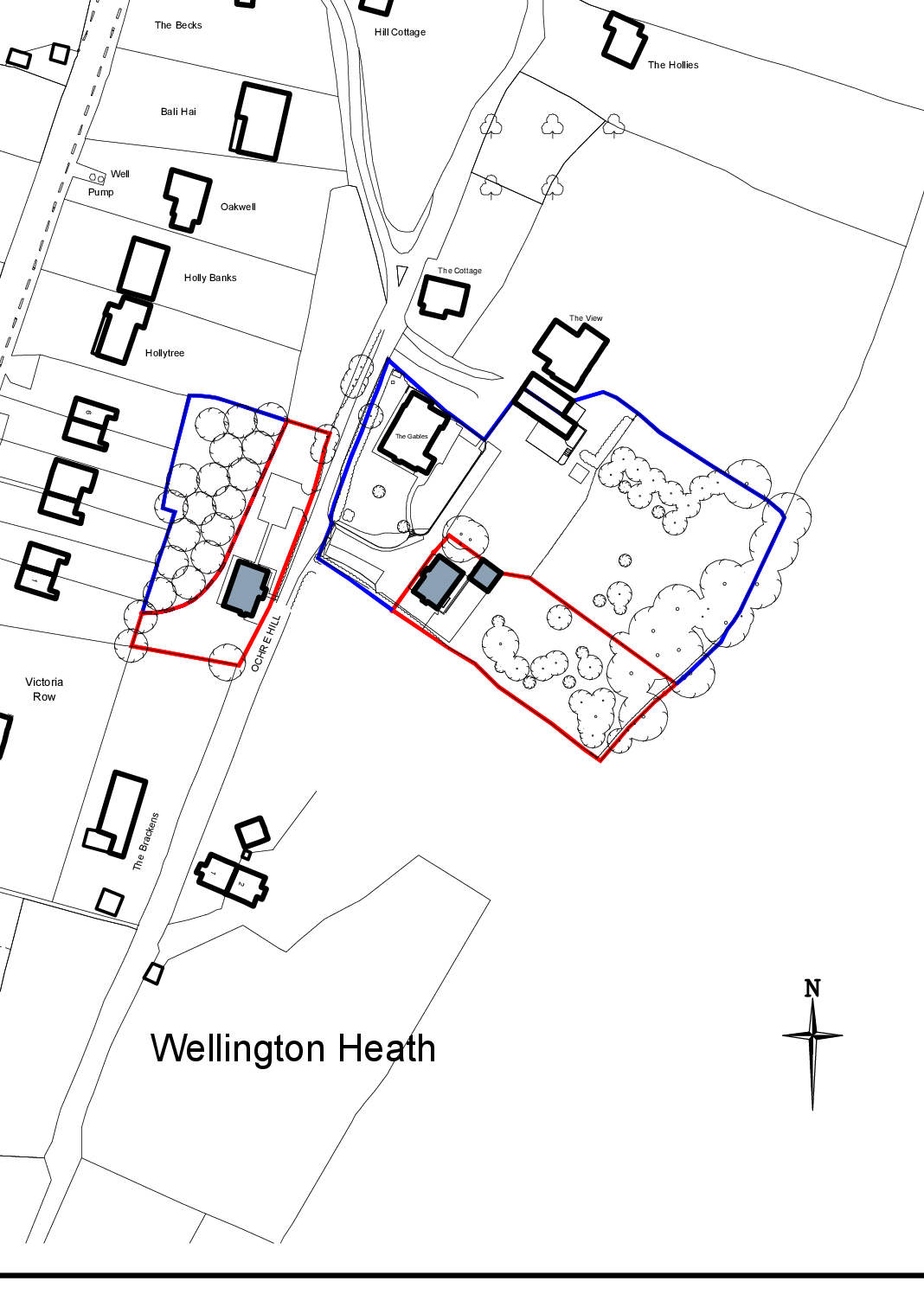 First Consent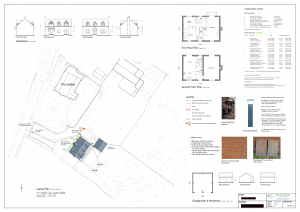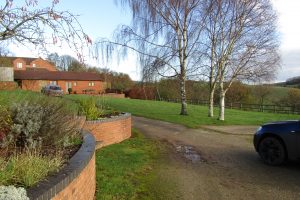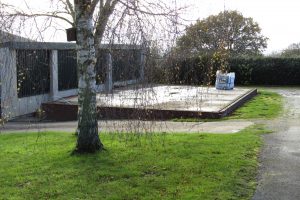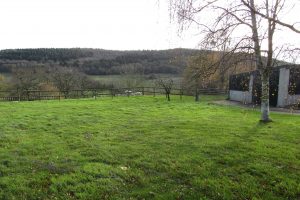 Second Consent